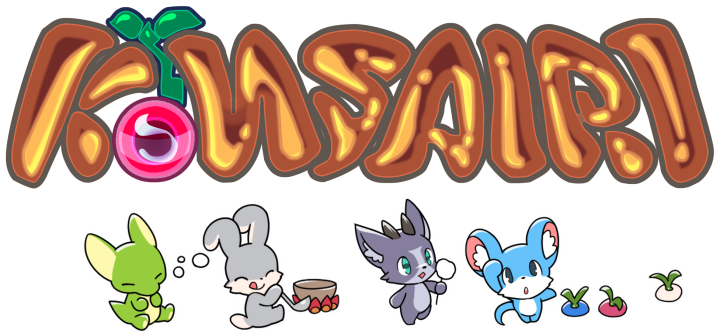 KONSAIRI (PICO-8)
KONSAIRI Beta version 1.4 is Out!!
---
Hello everyone!
Great trouble, lots of placement fixes, and the first half area county has been completed.
This update may be the last beta release.
The way NPCs show is imperfect.
A new manual sheet is also available!

UPDATE CONTENTS
Changed: Abolition of button hold operation. and Cancelable action with jump button.
Changed: KUWAI skill that in Can look around the area.
Changed: Face sprite variation.
Changed: Initialized status.
Chanded: Scene of fadein animation.
Added: At first time, Look around the Area.
Added: New area.
Added: Status cap.
Added; Some sfx.
Fixed: Behavior of konjac block.
Fixed: Go through a thin plate floating in the air.
Files
konsairi_b14_win.zip
1 MB
Mar 04, 2020
konsairi_b14_linux.zip
613 kB
Mar 04, 2020
konsairi_b14_mac.zip
3 MB
Mar 04, 2020
konsairi_b14_raspi.zip
840 kB
Mar 04, 2020