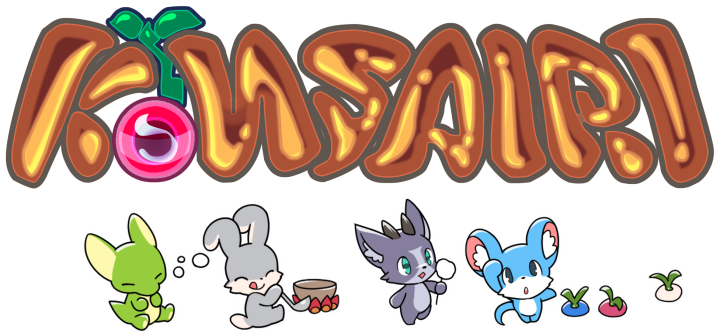 KONSAIRI (TRIAL Edition)
KONSAIRI The GOLDEN UPDATE !!(ver1.2)
---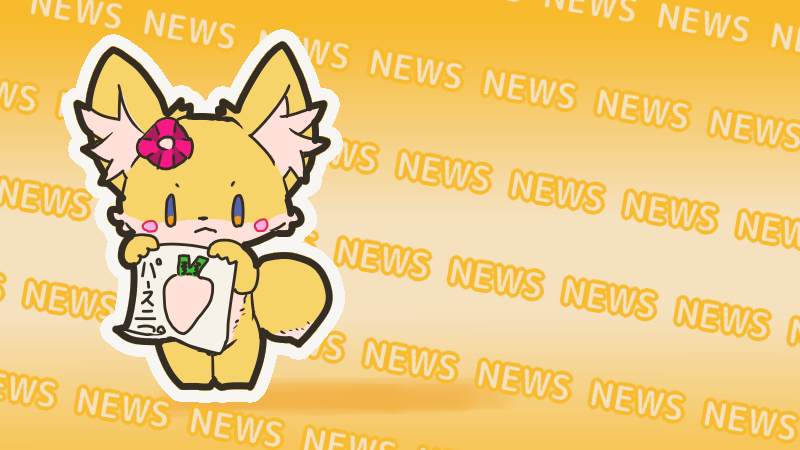 Version 1.2 update contents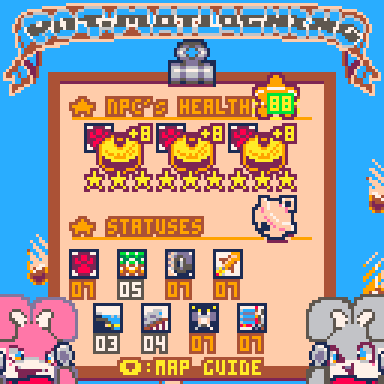 Golden dishes will be added!
With this, good things will happen!
On-the-fly recovery when you run out of life, and the design of Ruth's hair ornament will change!
NPC HEALTH will be greatly increased!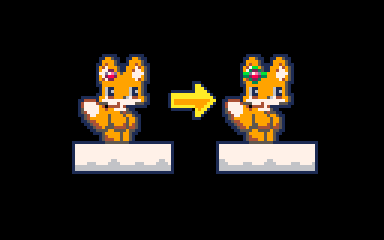 Let's find some recipe combinations that'll make you cook golden!
Now you won't get lost? More features to help you on your journey!
Paths to different areas, ROOMs, and dungeons are now color-coded!
You can now see the map from the Adventure screen!
Inventory can now be opened using only the menu button (START)!
Additional content
Particles when touching grass that pulls out root vegetables
Color-coded pins for "ROOM" and "DUNGEON ENTRANCE".
Avatar change appearance to cooking screen (requires complete pack)
Smoothly moving virus eyes (animation)
Golden cooking elements
Anti-slip on burdocks
Check the map at any time
Up + X action to throw root vegetables backwards
Residents dozing animation
Consiliki particles added
Ruth delivers a soliloquy message
Show the healthiest residents with ★
Show root vegetables that are going to become seeds in the meal results screen
Fade between cooking screen and adventure screen
Adjustment
Prevent AGILITY, VELOCITY, and JUMP from dropping to 1
Adjusted some songs
Changed day/night time zone, longer in the morning and shorter in the evening
Camera behavior
Color of unsupported dungeon pillars
Meal cooldown time for Lord of the Black Pots
Changed background color of some areas
Changed block placement in some areas
Cleared a route for sowing seeds in the CASKET area
Menu button only for inventory, long press for system menu
Achromatic ◎ button for areas that cannot be selected on the guide map
Pause the label on the area name display
Added support for "◎ while pressing up" for dungeon "cut through action
Underwater behavior, speed, etc.
Adjusted NPC Health for each root vegetable (downward adjustment)
Gave teachable paths to residents who can't tell you the way
Adjusted the graphics of residents.
Adjusted locations of residents, roots, viruses, doors, etc.
3D model design of dungeon objects
Bug fixes
Stabilized particle generation
Damage may be caused by using GARLIC when adjacent to a virus in a dungeon
The map shows root vegetables that have not been planted.
A door near a wall causes a hammering.
You don't get a seed right after you get a seed.
Viruses that should be deleted in time get accumulated
The fade from the title to the demo scene is unnatural
Files
konsairi_tr1.2_windows.zip
1 MB
Jun 13, 2021
konsairi_tr1.2_linux.zip
786 kB
Jun 13, 2021
konsairi_tr1.2_osx.zip
3 MB
Jun 13, 2021
konsairi_tr1.2_raspi.zip
1 MB
Jun 13, 2021
Get KONSAIRI (TRIAL Edition)