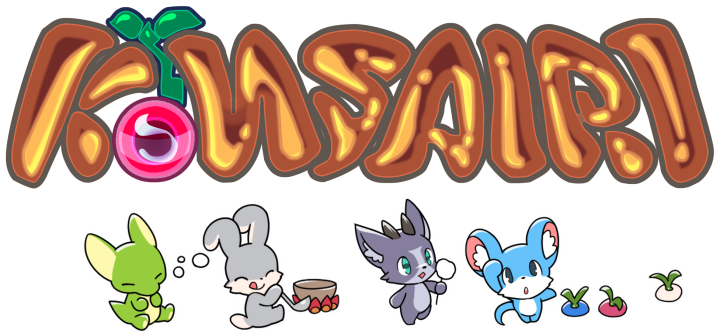 KONSAIRI (TRIAL Edition)
Drawing performance just got better!
---
Updated content
In the initial trial version, the action part of the game was rendered at almost 30 fps.
As a result, the flashing of the animation tiles could not be fully displayed.
This version has improved considerably and more scenes are now at 60fps. (There's still room for improvement!)
Mainly reduced the number of collision detection. This led to changes in the blocks and their placement design.
It may become a little unstable on uneven terrain. There may be a chance that a character may slip through or get stuck.
In addition, there are some other minor improvements.
In addition to that, there are some other minor improvements.
The color (material) of the bell has been changed. We avoided them to be similar in color.

Jumping behavior was unstable when going down a hill or landing. This has been improved.
When going up and down stair blocks, the movement now follows the shape more closely.
Also, you can now slide down the stair block.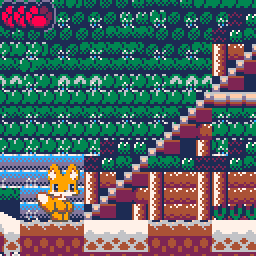 Have a pleasant journey!

To be completed...
Late area graphics, maps, area connection configuration, and NPC placement. These are all done. Item placement, enemy placement, these are in progress, and we have to make a 3D dungeon too!
The ending is made ahead of time. The release may be close.
Files
konsairi_t02_windows.zip
1 MB
Aug 12, 2020
konsairi_t02_linux.zip
733 kB
Aug 12, 2020
konsairi_t02_osx.zip
3 MB
Aug 12, 2020
konsairi_t02_raspi.zip
1 MB
Aug 12, 2020
Get KONSAIRI (TRIAL Edition)